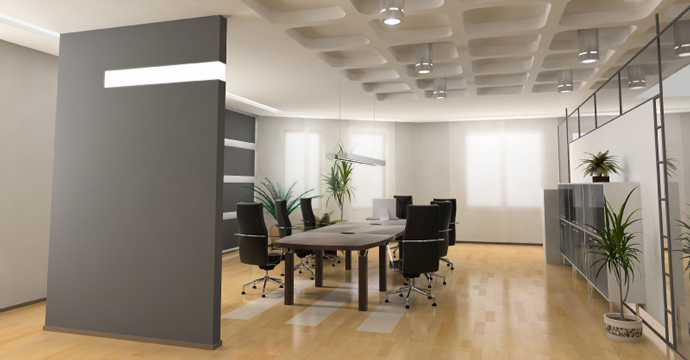 We serve commercial property managers, tenants and business owners
The Reese approach combines an old-time commitment to excellence with the most modern green cleaning products, equipment and techniques to create and maintain a clean and sanitary office environment. We can schedule daily or weekly cleanings at any hour so as not to interrupt the work day. Unlike many competitors that clean only in the evenings, Reese includes one weekly cleaning on a weekend day so that our technicians see the office in daylight, just as our clients do. This is crucial because no matter how good the interior lighting is, sunlight will show dirt that can't be seen at night.
Office cleaning includes:
• vacuuming and spot cleaning carpets and mopping hard floors
• wiping down desks and other surfaces
• taking special care to clean computers, phones and other sensitive equipment the right way
• high and low dusting and/or washing doors and walls
• sanitizing, disinfecting and deodorizing bathrooms and kitchens — including sinks, toilets, kitchen appliances, floors and walls
• emptying receptacles
Recycling bins as well as toiletries can be supplied, if needed. Exterior sidewalk cleaning and metal maintenance is available upon request. Business office cleaning services are provided in Philadelphia and Montgomery County.  Contact Reese now for a free business office cleaning estimate.
"We have had Reese Professional Cleaning Service perform daily cleaning of our business offices since September of 2006. We are satisfied with the professional and dependable service that is provided to us."
Lawrence S. Davis,
Presbytery of Philadelphia